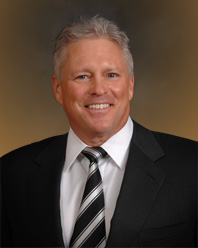 John Goyak
Chairman & CEO
The Goyak Group is the culmination of over 20 years of success in the areas of strategic planning, competitive campaign management and program execution in the aerospace, defense, intelligence, civil and commercial arenas. We have built upon this legacy of serving our clients with excellence by streamlining our organization and by expanding our offering to better reflect the marketplace our clients face today. Three new Practice areas have replaced the heritage separate companies of The Goyak Group. These new Practice areas are Strategic Positioning, Capture Excellence and Performance Excellence.

The new Strategic Positioning Practice builds upon and expands the former Goyak Strategic Solutions (GSS) portfolio. GSS set the high bar for strategic assessment and planning for clients in the IC and DOD arenas. We implemented our unique Power Strategy Sessions to define actionable game changing plans for market maintenance, penetration and growth. We have now expanded our focus to include market assessments, a full life cycle of M&A activity support, and senior advisors to round out our "front-end" business offering.

Because of our passion for winning, we formed JG&A, our foundational company, in 1994 to provide clients a high leverage alternative to the business-as-usual proposal development firms. Our new Capture Excellence Practice continues our successful model of constantly innovating solutions and strategies and partnering with clients in every phase of business capture. Our powerful partnership approach to win strategy definition and implementation, proposal development, and oral presentation excellence are second to none as the >92% win rate of the customers we support demonstrates. We've codified these into a successful game changing capture training course. We've also translated our IDIQ process which has resulted in 93% win rate into a repeatable, streamlined process to meet the needs of our changing industry.

But winning isn't enough – firms in this challenging marketplace must perform. Our new Performance Excellence practice extends the reach and breadth of our NextLevel Performance Solutions Company to augment client capabilities and raise the level of contract performance. We offer clients start up, performance improvement, and margin expansion leverage. Our decision support capability, featuring RapiPlan™, provides our clients a powerful cost-schedule-performance and risk management engine for what if and enhanced program execution. Our innovative re-competition approach, ReComp, takes an active, focused look at clients' upcoming, and often lost re-competes in order to keep the business won. And, our program management excellence solutions help clients expand margin, place talent at the right place and have a win-win relationship with their customers.

The Goyak Group provides end-to-end enterprise leverage to our clients – excellence from vision through execution – and we continue to broaden our offering set to anticipate market demands and provide increasing value to our clients. We do what it takes to make you successful!